Tulsa Nursing Home Surveillance
When you're running a nursing home, the last thing you want is for your facility, staff, and residents to be burglarized or put in danger. Installing a surveillance system can help you deter crime.
While it is possible to put together your own surveillance system, it isn't recommended, because a professional system will be much more effective. A good nursing home surveillance system will have the following features:
Motion-Activated Recording: Your cameras should start recording when they detect motion, so you can see what's going on even if you're not watching the live feed.

Night Vision: Infrared night vision is a must-have for 24/7 protection.

Tamper-Proof Design: Look for cameras that are weatherproof and vandal-resistant.

Expandability: Choose a system that can be easily expanded as your needs change.

Professional Installation: Hire a professional to install your system, so you can be sure it's done right.
When you have a quality nursing home surveillance system in place, you'll have peace of mind knowing that your facility is safe and secure. Tulsa Surveillance Technologies can provide top-of-the-line surveillance systems for your nursing home, and we'll even install, troubleshoot, and update it for you.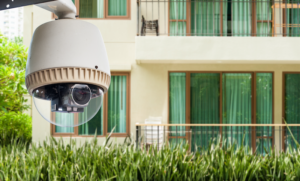 Benefits of Having Surveillance for Your Tulsa Nursing Home
A surveillance system can provide many benefits for your nursing home, including:
Deterrence of Crime: Burglars and vandals are less likely to target a property that has visible security cameras.

Faster Legal Action: If a crime does occur, footage from the cameras can be used to identify the perpetrator and bring them to justice.

Protection of Residents: When employees know they're being watched, they're more likely to do their jobs properly, which helps protect residents from ill-intentioned staff members.

Increased Peace of Mind: There are a lot of people going in and out of nursing homes, so having a surveillance system can help give you peace of mind knowing that your facility is always monitored.
Don't risk the safety of your nursing home – let Tulsa Surveillance Technologies help you install a surveillance system today.
Tulsa Nursing Home Surveillance Experts
At Tulsa Surveillance Technologies, we're passionate about providing excellent service to our clients. We understand that your nursing home's security is of the utmost importance, and we'll work with you to design a custom surveillance system that meets your unique needs.
We offer a wide range of products and services, and we'll install your system, troubleshoot and repair it, and update it as it ages and your needs expand.
When we install your surveillance system, we'll ensure that no nook or cranny of your nursing home is left vulnerable. We'll also make sure that the system is compliant with all privacy laws. This will give you peace of mind that not only is your building secure, but your surveillance system will help protect you from lawsuits rather than cause them.
Not only that, but your residents and their families will love knowing that you have a top-of-the-line surveillance system in place, and your staff will appreciate the increased sense of safety as well.
If you're looking for a Tulsa nursing home surveillance company that you can trust, look no further than Tulsa Surveillance Technologies. Contact us today to get started.