Broken Arrow Security Camera Installation
Installing a security camera system in your Broken Arrow home or business can be a great way to deter crime and protect your family and property. However, if you don't know what you're doing and try to install a system yourself, you could end up doing more harm than good. That's why it's always best to leave it to the professionals.
At Tulsa Surveillance Technologies, we have years of experience installing security camera systems in homes and businesses across the city. We know how to properly position and install your cameras to ensure they're effective at deterring crime and helping you keep an eye on your property.
We also have the expertise required to troubleshoot and maintain your system so it works well for years to come.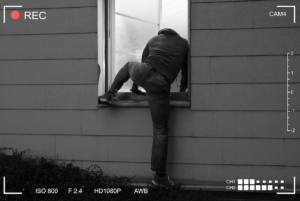 The Benefits of Professional Broken Arrow Security Camera Installation
There are many benefits to having a professional company like Tulsa Surveillance Technologies install your security camera system, including:
We have the experience and expertise to properly install your cameras so they work effectively. You don't want to be surprised by a malfunctioning camera when you need it most, so let our professional team install your surveillance system for you.
We can help you choose the right type of camera for your needs. With no shortage of camera options, having professionals weigh in on the right camera for you can make your decision much easier.
We can ensure that your cameras are properly positioned to provide the best coverage possible. Our years of experience help us avoid obstacles to the cameras' lines of sight such as furniture, doors, and tricky corners.
We can help you troubleshoot any problems you have with your system after it's installed. We will also install any necessary updates to keep your system running smoothly and effectively in the future.
We offer competitive rates on our installation services. As a local business, we want to serve our customers, not gouge them for more money.
These are just a few of the benefits of working with Tulsa Surveillance Technologies when installing a security camera system.
Broken Arrow Security Camera Installation Experts
Our Tulsa Surveillance Technologies team is dedicated to providing our customers with the best security camera installation services possible. Our experts have years of experience with all types of surveillance systems, so you can trust us to properly install your cameras and ensure they're positioned for top effectiveness.
We'll place your cameras discreetly and optimize them for your space so that they aren't an eyesore and can perform effectively, and we'll give you access to your footage so you can always keep an eye on your property. We also offer competitive rates on our installation services, so you can get the security you need without breaking the bank.
When it comes to security, don't take any chances — let the professionals at Tulsa Surveillance Technologies handle your Broken Arrow security camera installation. Contact us today to get a free quote or to ask any questions you may have about our services.