Tulsa Home Surveillance Near Me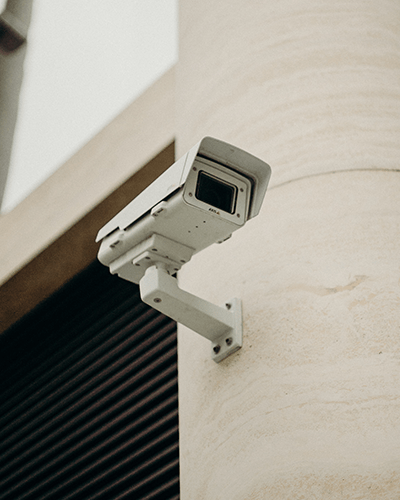 When it comes to peace of mind, home security is a big factor. At Tulsa Surveillance Technology our goal is to ensure you rest easy knowing that your home is protected. Our easy installation makes it simple for you and your family to have quality surveillance equipment. Hiring our team of highly trained professionals will save you the stress of worrying about regulations and other hoops to jump through when it comes to surveillance. Not only that, but here at Tulsa Surveillance Technology, we will ensure that your surveillance equipment is properly functioning for years to come. It can be difficult finding the right angles that best cover the area of your property that needs surveillance. For this reason, trust our team to provide your property with the best coverage and take the worry out of it.
Tulsa Video Surveillance Installation
Whether it's residential or commercial, Tulsa Surveillance Technology will help you with your system's needs. A surveillance camera is only as good as its installation, so trust our team to make sure that you have the best the Tulsa area has to offer. One factor to consider is how noticeable a camera is, as this can cause it to not be as effective against weary intruders. Our team knows this and can provide you with a discreet camera that will still ensure you the surveillance coverage needed to keep your property safe.
When it comes to Tulsa video surveillance installation, we offer the best deal that saves you money. Our highly trained will eliminate unnecessary costs, such as any additional purchases. Often when individuals start the task of installing surveillance cameras, mishaps and extra costs can pop up. For this reason, let us help you with our skilled surveillance installation. We love helping the Tulsa area with their surveillance needs, and choosing us ensures that the mishaps of installing yourself will be managed and handled. This will save you not only money but also valuable time.
At Tulsa Surveillance Technology, we offer some of the best cameras available to ensure you a clear and defined picture. Choosing the right camera for your needs can often be a hassle, luckily we know the ends and outs of surveillance equipment and can help you with this issue. We are set out to help you choose the best available camera for whatever situation you're facing. There are many aspects to consider when purchasing a camera, one of which is reliability. A reliable camera is one that will thoroughly cover the area you need no matter the conditions. Along with this, we will try to integrate your camera system with any available piece of hardware you might have. Whether this is a PC or TV, our team will try to save you time and money when it comes to installing surveillance cameras.
If you're looking for some extra security and get help with your installation needs, contact our team. Having the knowledge that your property is under surveillance can help ease your worries, we at Tulsa Surveillance Technology are here to help you achieve this goal. Check us out on the web or by calling us today!